if YOU do not learn
the basic lesson:
to hear
to see
to understand
the friends AND the enemies.
WHAT's your IDEA
against terrorism ?
More weapons?
Military interventions?
Billions of dollars into
weapons, interventions?
WHAT will THE WORLD
think about your ideas?
THE biggest EMPIREs
in history all had to go
because they didn't learn
THE BASIC LESSON.
TO HEAR, TO SEE,
TO UNDERSTAND
If CIVILIZATION
is based on POWER,
there is NO MORAL.

Change the direction:
NO AMERICA outside
of America
because the WORLD
is NOT America.
The WORLD only
will have FRIENDship
if it is NO WARship.
And if YOU want the
world's FRIENDSHIP,
then do nothing outside
of YOUR borders
without
asking the WORLD.
HEAR, SEE,
UNDERSTAND
this sign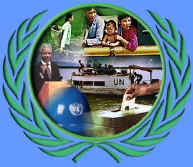 there is NO FREEDOM
without AGREEMENT
This is not a song
against America.
and YOU have
to understand
that it is
NOT against America.
Do you understand?
WHAT does friendship
mean?
FRIENDS say,
FRIENDS warn,
FRIENDS stop:
DO NOT PLAY
with military POWER,
do not PLAY with
economic power.
POWER is like
a boomerang.
It will come back.

YOU HAVE to find
the words, the WAYs
to make POLITICS:
WAYs of AGREEMENT.
YOU are WELCOME !
Really. And we
will stop the crazy
anti-Americans,
but we can't stop hate
if YOU do not learn the
basic lesson:
to listen, to see
and to understand !
Mr. President,
WELCOME to BERLIN !