MAXIME der www.initiative-dialog.de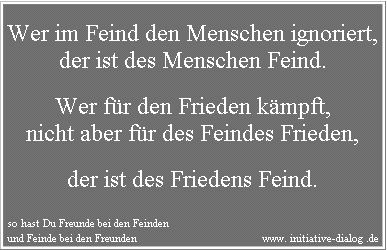 der Text ist aus dem Jahr 1999 und von Markus S. Rabanus
Übersetzungen / Translations
by Rick P. / USA www.humanitas-international.org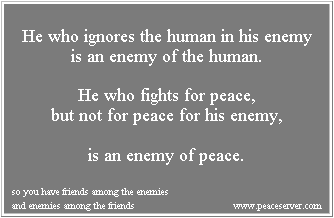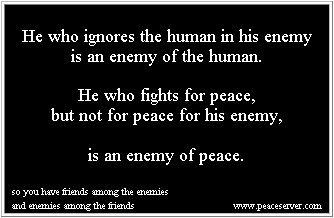 He who ignores the human in his enemy
is an enemy of the human.

He who fights for peace,
but not for peace for his enemy,

is an enemy of peace.

so you have friends among the enemies
and enemies among the friends

www.peaceserver.com
Translation by John B. / NYC USA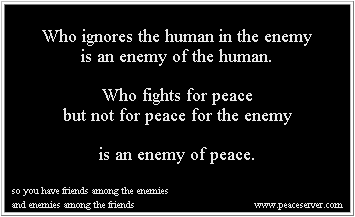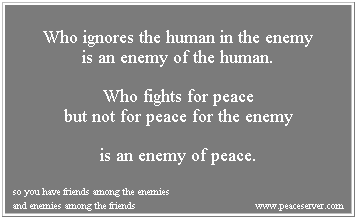 wir würden uns sehr freuen, wenn wir auch Übersetzungen
in weitere Sprachen bekommen könnten
www.peaceserver.com

schreiben Sie bitte an maxime@jaa.de
zur Logo-Editor-Ebene KLICK redaktionsintern und groß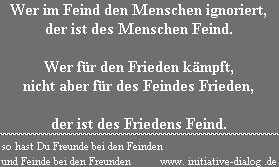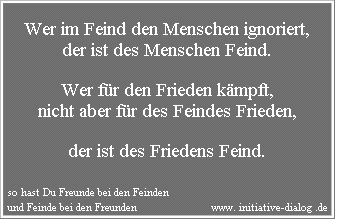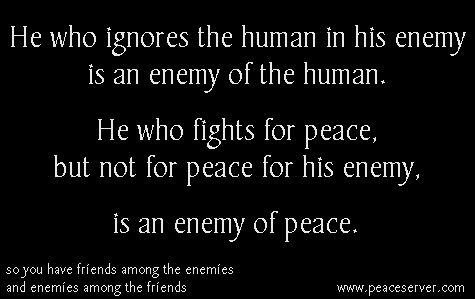 zur älteren Version KLICK
Maxime der Initiative-Dialog Maxime im WWW Let`s change the world !